Around 1900 Patrick began offering part of the glen to the public as a picnic site. It soon became a very popular place for outings and events both large and small. Patrick built several pavilions to accommodate his guests.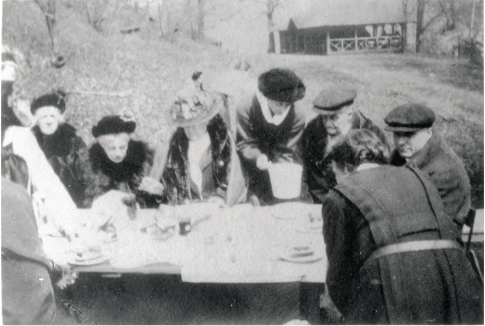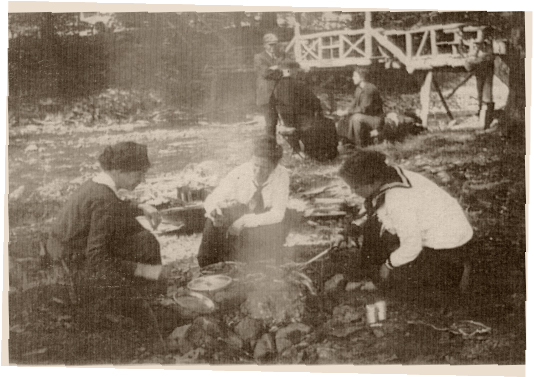 The glen was often used for small picnics like these. It was not necessary to schedule these small group events with Patrick as he kept a collection box for the use fee near the entrance.
As Patrick was getting underway with his private picnic ground enterprise, the close relationship he had with his neighbors downstream made it such that picnickers would wander and play on property below the Corbett farm The main picnic activities moved almost exclusively onto the Corbett property by about 1928.
Large events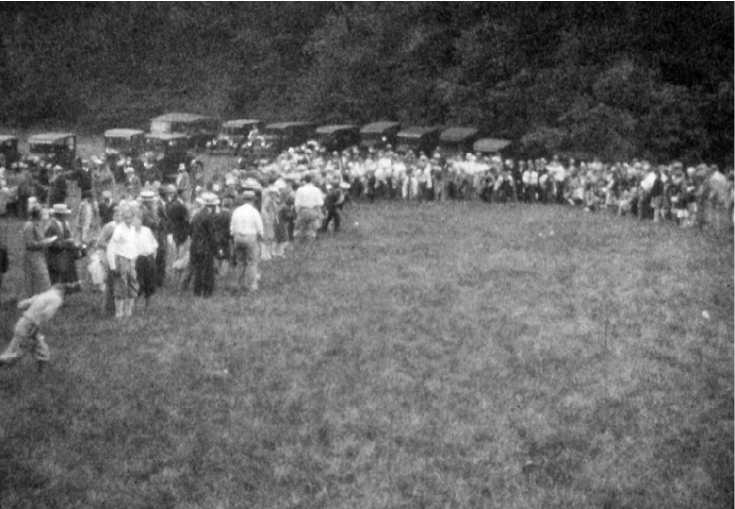 The use of the Glen for large events extended many years past the time of Patrick's park.